Imagine you could captivate and mesmerize your readers with your writer skills, even if you're brand new.
Think of how much more time you'd have to spend on an eye-catching book cover.
Perhaps you'd finally buy that stellar book formatting software you've always wanted, advertise your book to attract new readers, or even spend more time with family and friends.
There's only one problem. Captivating and mesmerizing readers.
After all, don't you need a degree to do that?
Well, sure, if you have extra money to burn. Don't get me wrong. Having a professional degree or background in creative writing is great, but here's the secret.
Typically, most writers, not all, are SELF TAUGHT, but some won't even write their first book. They won't give themselves a chance.
This cuts into your writer dreams of writing a best-seller. New readers to gain but you'll never know them. What's worse? They won't know you.
Fortunately, there's another way.
With WIM Plus writer resources, you can craft amazing characters, settings, dialogue, etc. no matter your writer level, and SO MUCH MORE!.
With our unique courses, you'll get:
·        3 basic tips on how to create a 3D cast! Build from scratch characters readers love without printing dozens of worksheets!
·        Practical ways to write entertaining dialogue!
·        Develop solid plots that will even have you as the author on the edge of your seat! No joke! You'll surprise yourself!
·        Construct spell-binding worlds that suck in readers on page one! They'll feel as if they're there with sights, smells, tastes, and sounds!
Minus the countless hours researching writing craft yourself online. That time could be spent adding to your word count!
Got this far?
Maybe you're still on the fence. That's OK. You could ignore this opportunity as writer and continue to...
Spend your own precious time trying to figure out where to start your book that gets so-so results

Worry about your writing competitors, but the truth is you chose to sit on your gift and love for writing

Wonder what it's going to take to produce a book--even if it's your first

Settle for just

imagining

your dream of holding your paperback in your hands
This doesn't sound fun at all, and it sounds like you'll be sitting on your book for the next ten years. 10 years! No way, but what do you do? Well... you can...
Or you could enroll in WIM Plus today and get...
·        The tools to strengthen your craft for a stellar book. Have more time to find a professional editor and strategize marketing (Facebook ads, Google ads, Amazon ads, book covers, book formatting, etc.).
·        Quality books even with your beginner skills
·        The writer confidence you need to jumpstart your career!
·        Turn your writer dreams into a reality.
What are you waiting for? DON'T DELAY!
If you're ready to captivate and mesmerize your readers with your crafting skills, even if you're brand new, you'll want to take advantage NOW!
TRY WIM PLUS TODAY!
100% RISK-FREE GUARANTEE
We offer a no-risk guarantee. If you don't LOVE writing your book or are unsatisfied in the first 30 days of purchasing courses, we'll refund every penny of your purchase, no questions asked!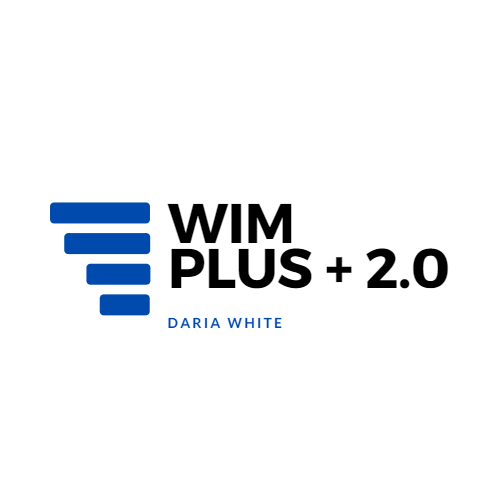 Looking to take course experience to a new level?
Join WIM Plus 2.0 here!
Can we say upgrade? LOL. Don't miss out on this one of a kind experience for online courses! Not kidding. There's nothing like it!
Featured Courses on WIM Plus 2.0
3D Characters 2.0: Compose Unforgettable Characters in 14 Days!
The Plot Edition: Construct Jaw-Dropping Plots and WOW Readers!
Worldbuilding: Produce Spellbinding Worlds and Immerse Book Lovers!


Seriously, I had fun putting this together for you! If you're ready for more now, check out the other courses in the hub. Let's go! 
FAQs
Who is WIM Plus for?
Beginning authors. You're new to the book world and have no idea where to start.
Writers seeking to finish their work. Don't sit on your novel waiting. WIM Plus shares the tools you need!
People who want to grow their authority as a writer. We all start somewhere but your writer's voice matters now! WIM Plus is for writers who want breakthrough from fear and imposter syndrome.
Writers desiring to save time and resources. You're in control. Take courses at your own pace filled with priceless compiled information to use at your disposal.
Who is WIM Plus NOT for?
Writers not interested in growing their careers. A hobby is one thing, but taking it to the next level changes the game. The courses here are for those interested in taking their writing seriously. Not you? Then WIM Plus may not be a fit.
Writers not interested or committed to finishing their books. I think this explains itself. No problem, WIM Plus is not for you.